Have Your Team Members Join the 40,000 Students From 32 Countries Who Now Speak with Clear English Pronunciation
Before & After
I came to New York from Japan to study acting and to do standup comedy four years ago. As I learned more English, I felt frustrated with my English pronunciation and uncomfortable that I still had an accent in English. I was really afraid of speaking to people because I was embarrassed to make a mistake and I really hated it myself when I did that.
This program has been perfect for me to fix my accent and pronunciation of English.
I love this course because it explains everything in real detail and gives you everything you need to know about English pronunciation. I started to notice that I changed really quickly after a week. When I talk to people, they understand more. This program gave me such confidence.
Tina
Vietnamese / Australia
Confidence Communicating with Others
I was looking for some speech therapist program to improve my English, so that I can have a better communication skills and improve my personal and professional life. I can speak and write English fluently, but due to my accent, sometimes I still can't get the message across and effectively as I would like to.
Since the program my accent has definitely improved, and I speak much clearer with correct rhythm and stress. I feel more confident in story telling and connect with other people.
I would recommend this program to anyone wants to improve their communication skills, which will have a positive effect on all other area of their life.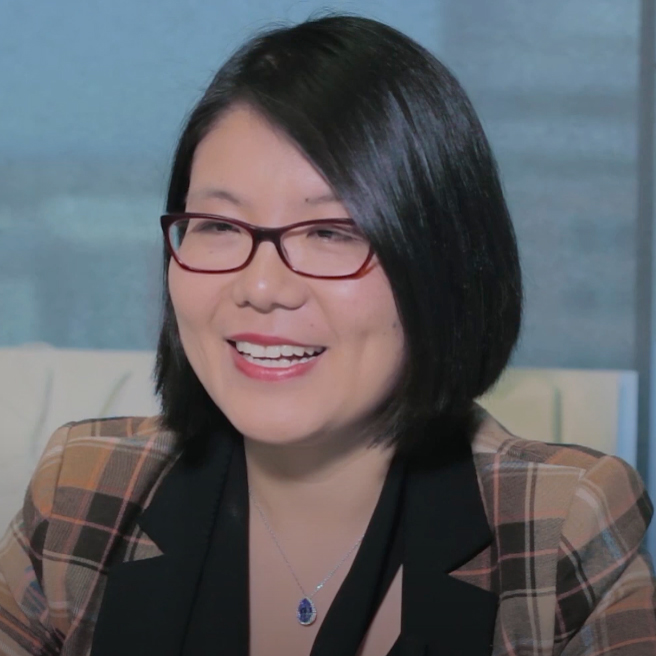 Bonnie XI
Business Coach / Entrepreneur
Helped me do my Job Effectively & Sound Like a Native Speaker
My number one reason to speak more clearly in English is to communicate effectively with people, so it brings more job opportunities. I struggled with speaking more clearly in English. I was very frustrated and it had negative impacts on my job.
I was absolutely blown away of how easy, how convenient, and how systematic it (the course) has been structured. After about 2, 3 weeks, I started to notice that I had made progress on pronouncing multi syllable words. People responded better to my messages, and were more likely to communicate with me. That made me feel more confident.
So it helped me to do my job very effectively, which was exactly what I was hoping to achieve.
Testimonials
What our clients say
When 40,000 students from 32 countries approve of a program, you can rest assured that Speak More Clearly can also help you. However, you do not need to take our word for it. Here is what some of our students have to say about their experience with Speak More Clearly.
I felt frustrated because I couldn't say the words properly because of my (Asian) accent. That's when I decided to buy. I gained more confidence in speaking. I would recommend this to all migrants.
Clarissa
Philippines/Australia
I bought the British accent course a couple of weeks ago. It really helped me to make a quick remarkable progress. Thank you for your useful programmes and for your innovative ideas to help us in language improvement.
"Gained Confidence Communicating With Others"
I was looking for some speech therapist program to improve my English, so that I can have a better communication skills and improve my personal and professional life. I can speak and write English fluently, but due to my accent, sometimes I still can't get the message across and effectively as I would like to. Since the program my accent has definitely improved, and I speak much clearer with correct rhythm and stress. I feel more confident in story telling and connect with other people. I'm looking forward to perfect my English accent so that I can be completely confident when developing career and with personal relationships. I would recommend this program to anyone wants to improve their communication skills, which will have a positive effect on all other area of their life.
"Helped Me Land My Dream Job"
I have been a student of Speak More Clearly since 2019. Even though I have been speaking English at work in professional settings for a long time, I often had to repeat myself to get my message across to others. This was very challenging, especially when I was interviewing for a new work opportunity with an international company. After taking the course, I was able to articulate myself better. It helped me identify the areas I needed to improve. After 6 months of taking the course, I landed a new job that I dreamed of. I am still improving my English speech skills with Speak More Clearly.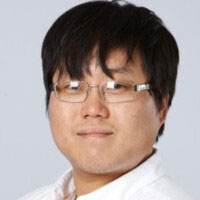 Andy
Senior Manager/global Media & Advertising Agency
This course works! Easy access online, at your own time and pace. Even the general information given in the first couple of classes made a difference. Every little aspect is thought through and given in simple steps and through practice materials. All you need to do is to spare 15 minutes and follow through.
Derya T
"Respect From My Colleagues and Senior Managers"
Initially I was not aware of your course. But when I started listening your different videos and audios I was very much impressed and immediately decided to buy. Being an Indian I know my pronounciation is not correct and it was my ambition to correct it. Since I am working in a European management company, as soon as I joined I realized the importance of correct pronunciation. I now have clearer speech and respect from my colleagues as well as my senior British, British, Norwegian Managers. No doubt I got more benefit than I paid. I have recommended the course to my friends and relatives because it is excellent and well worth it, also very easy to assimilate and learn from it.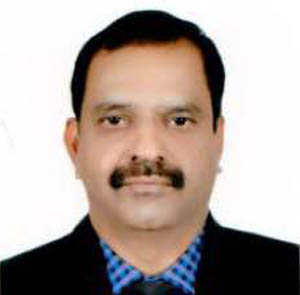 Mohamed Ali
Asst. Ships Agency Manager (India)
I wish to express my profound thanks and appreciation for your support and encouragement in taking me through the Australian Accent Online Course. The materials and supporting resources you provided went a long way to improve my confidence in speaking clearly to other English speakers. This has gradually led me to overcome the embarrassment of being asked to repeat myself during conversation at different levels.
"I'm Not Ashamed With My English Anymore"
I decided to buy it after watched a video of Esther explaining the benefits of the program, specially when you, as a new arrived migrant, are looking for a job. It is difficult to find a good pronunciation program, I tried in the past without good results.
I think confidence is the the main benefit of this course, I am not so ashamed with my English anymore.
I'd recommend the product to any person that is really interested to improve the pronunciation, and particularly to those migrants or foreigners that are looking for a job or a career advancement.
I noticed a change in my pronunciation quickly, after one or two weeks using the course I realised that I was doing several mistakes and the system helped to understand how to cure them. I had, problems with the sounds that are not present in my native language, (ie vowels, past tenses, new words, th, sh, etc) I think English uses close to 200 different sounds, my native langauge uses less than 30% of that number. If one person can pronounce clearly and the other party can understand what your saying and not be stressed trying to figure out the message, it makes life a lot easier.
Hi there, just want to let you know that your program does work like a bomb, my wife and I practise everyday we do see results thank you.
Cedric and Monica
South Africa
I am an actor in south africa and I need to learn and know the various accents like American, British and Australian. So when I came across your website, it was a no brainer. I love the way the manual is put out and how easy it is to go through and learn. My American accent has improved allot since working with your manual. Prices are good as well, its allot cheaper than having to go to a coach.
"Corrected My Pronunciation"
The greatest benefit (of your program), was going back to basics and rethinking how to produce English sounds in my mouth. Taking care to learn the right sounds makes all the difference and the course is a fantastic aid! An exceptionally well-designed course I'd gladly recommend to anyone serious about learning English.
"Surprised My Sister With My New Accent"
You really helped me a lot, I can change my accent whenever I speak, I know how to because I now have an ear for the correct pronunciation and like you said, my accent is not the same as it was because I have done this quite a lot. Thanks plenty it (the British accent audio course), was good value for money! I started the Speak More clearly program because I wanted to pronounce properly, as close to the Brits as possible, specifically. At the same time I was living in the Netherlands, no chance to assimilate from the indigene-s as they speak Dutch. I had previously looked at different programs and somehow they did not quite hit the spot until I found this program on the internet. I had a chat with Esther (on skype) so she could help me identify the words I was not pronouncing properly as I actually spoke clearly already, could be understood really but not pronounce properly. She pointed out what I never heard before but is so clear now as I have listened to myself and the Brits. I listened to the program over and over , for hours , copying the pronunciation, imitating it, putting it on as Esther said! I listened to BBC a lot as advised by Esther and more British programs , it made a difference. One day I called my sister in England and she had no idea it was me at all, could not tell, thought it was actually a Brit but voila, it was me. That's when I knew it really had worked, I needed someone else to hear the difference and she did! I also called my brother another time who also did not recognize me. The system worked for me and I daresay for anyone who puts time into it. I still go back time to time and really enjoy it. I have mastered it to a large extent and can also improve on it of course, but it really really worked! Put in the work, listen, imitate, 'put on' and watch as the pronunciation improves, mine certainly has! All the best to you too! This is a good return for your money. Best of all you will have the option on how to speak.
"Very Good Value for Money"
I just want to say that you have an excellent product. Very good value for money. With only days practise I have seen a big change on myself. I had a very big difficulty when it comes pronouncing some sounds like the 'th' sound, 's' and 'z' and 'j' just to specify a few. I have found my core problems and I now know where I should place my tongue inside the mouth and the movement I have to make. It is amazing how it has improved my pronunciation. My native language is Amharic and Oromiffa. I am an Ethiopian doing my masters in IT and currently live in London. Though I have been living in London for the last three years I haven't improved my language as I thought I would. The beauty of your product is I can use it literally everywhere.
"Speak More Clearly Helped Me a Lot"
When the instructor explains the mouth and jaw movements he goes on to produce the sound. That helps me a lot. I speak publicly as a motivational speaker hence the need to be clearly heard when I speak.
"I Have Noticed Improvements"
I am very pleased with your programs / speaking sessions. I am training my voice and have noticed great improvements. After I have recorded myself and listened to I noticed that I actually like listening to that 'new' guy, especially what 'he' has to say now.
"Speak More Clearly Solved My English Accent Problems!"
I am so thankful for the materials you have sent to me; more than words can say. Your materials have solved my English accent problems I've had since my childhood. I am a Kenyan, native Bantu speaker of a language called Kikuyu. All words in my language have open syllables and they have no relationship with English. I am going to these details that you may see exactly to what extent you have been of help to me. I have a degree in English and Literature but my accent has always let me down. I am so thankful and just so happy.
"Speak More Clearly's Training Program Helped Me"
Thank you for your program "Speak More Clearly". I down- loaded the audio training and you can't imagine how much you really helped me. I am a written translator, from Arabic into English, and hope to be a simultaneous translator. To do this I must speak English clearly. My problem is that I don't know how to pronounce English in the right way. Your manual and the Audio training package have really help me.
"The Product is Very Good!"
The product is very good. I have paid thousands for one-on-one private lessons and it was not nearly as good as the recordings I downloaded.
For me every part of this programme has been extremely helpful, but the one part that has been the best part is the audio.
I have recommended your product to many of my Korean students. I am an online ESL teacher. I used to be as program director for an ESL school here in the Philippines.
"The Videos Are Really Good!"
The new format British manual is really good and the link to the MP3 file is perfect to work in a computer. The videos are really good as well, the dark background helps us to concentrate in the position of lips and tongue.
"I Now Speak with a Pleasing, Rich, Deep Voice"
I've been public speaking for over 20, but I was never happy with the sound of my voice. Even though I'm very tall, I thought my voice was too soft and too high. With this course I quickly learnt what I needed to do to find my natural resonance and now I speak with a pleasing rich, deep voice all the time.
I downloaded the course 3 weeks ago. It's fantastic! I work every day on it and it's really very helpful to me. Now I hear the difference between, for example, cup and cap and I hope my friends comprehend better when I speak to them.
"I Intend to Recommend this Program to Others Now"
I am helping a Thai friend who has some reading and writing skills but lacks any listening or speaking skills. After only 3 weeks his "Thai" accent is disappearing and his spoken English has improved dramatically. Unbelievable progress from someone that was incapable of speaking English before. The lift in confidence, I feel, is the main contributing factor to his increased ability. I intend too recommend this program to others now.
"The Courses are Well-Designed and the Trainer is Very Helpful"
I find the course and the platform well-designed and user-friendly, and Sue, the group session facilitator, is very friendly and helpful.